For members
HISTORY: What's behind the push to reform dual citizenship laws in Germany?
Germany is set to change its nationality law to allow dual citizenship without restrictions in early 2023. The path here has been long, and often fraught with controversy. We look at the highlights.
Published: 8 November 2022 17:14 CET
Updated: 13 November 2022 09:04 CET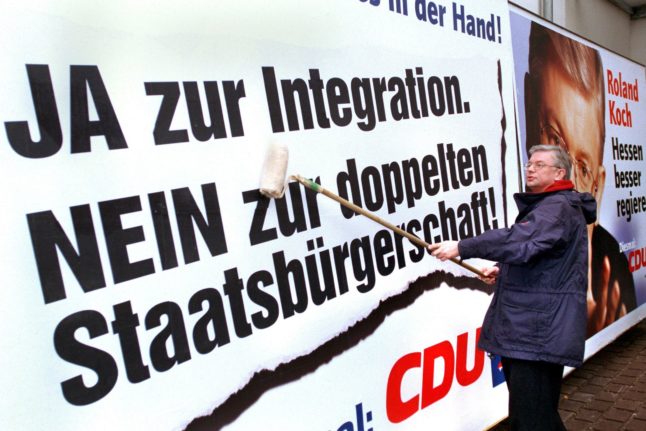 The German Christian Democrats have a history of opposing citizenship reform, and blocked a 1999 proposal to allow it in the Bundesrat after spearheading a petition against it. Photo: picture-alliance / dpa | Arne_Dedert
How 'tolerated' migrants could soon gain residency rights in Germany
The Bundestag has passed a law that will see people with a 'tolerated stay' gain a new path to permanent residency in Germany. Here's some background on the controversial law - and what it means for migrants.
Published: 2 December 2022 15:40 CET