For members
TEST: Could you pass the German citizenship exam?
Obtaining German citizenship involves clearing numerous hurdles - including a multiple-choice citizenship test that will quiz you on your knowledge of German history, culture, geography and politics. Could you pass it?
Published: 12 August 2022 08:49 CEST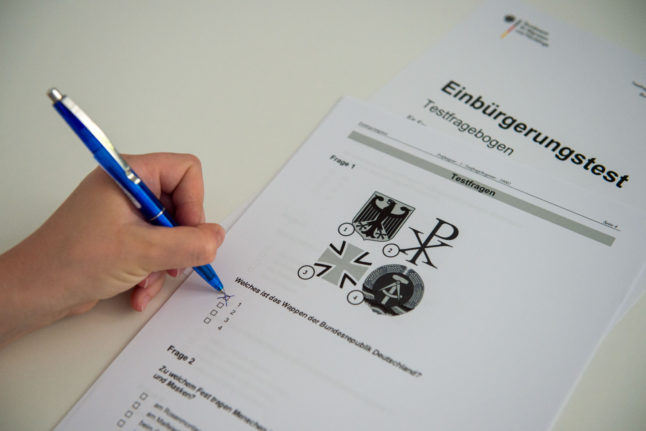 A woman fills in the German Citizenship Test in Munich, Bavaria. Photo: picture alliance/dpa | Lino Mirgeler
Reader question: Can Ukrainians get dual nationality in Germany?
Most non-EU citizens who want to become naturalised German citizens have to give up their existing passport first. Do the same rules apply to Ukrainians?
Published: 23 September 2022 17:05 CEST