For members
EXPLAINED: The streamlined Covid measures coming in force in Germany
The new Infection Protection Act was voted through by German MPs on Friday, clearing the way for "Freedom Day". Here's what you need to know about the next phase of the reopening plan.
Published: 18 March 2022 16:12 CET
Updated: 20 March 2022 08:42 CET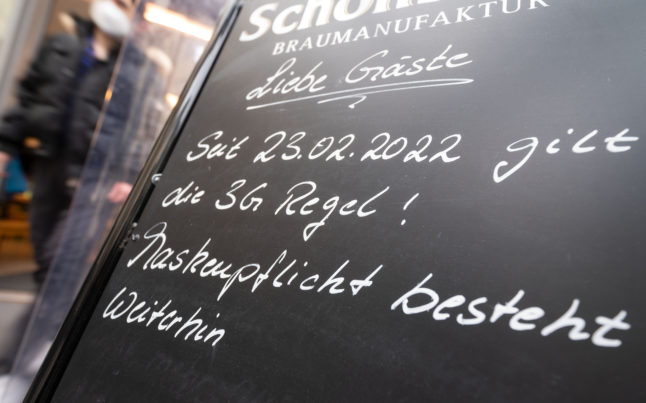 A sign in Stuttgart explains the Covid rules. Photo: picture alliance/dpa | Marijan Murat
German hospitals see Covid staff shortages and rising patient numbers
A wave of Covid infections in Germany is causing staff shortages as many people call in sick and isolate - including in hospitals. The number of Covid patients in intensive care is also increasing slightly.
Published: 5 July 2022 10:31 CEST