For members
EXPLAINED: Germany's rules and exceptions for Covid quarantine
A few months back, the German Bundesrat signed off on a new law to change the duration of quarantine for people infected with Covid and their contacts. Here's everything you need to know about the latest rules and what to do if you think you might have the virus.
Published: 14 January 2022 17:36 CET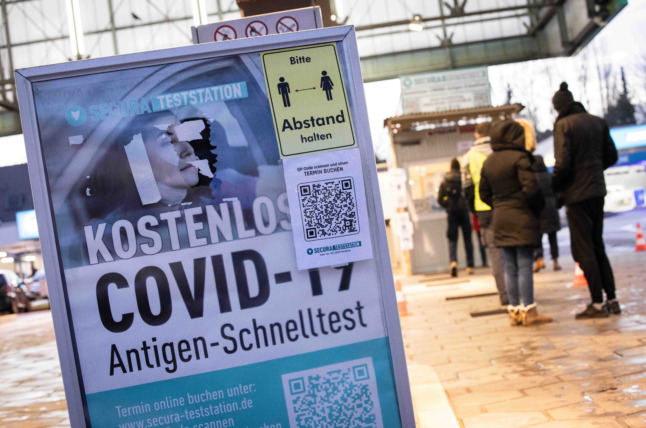 People wait in line for a Covid test in Hamburg. Photo: picture alliance/dpa | Christian Charisius
Pandemic in Germany unlikely to end this year, says top virologist
High profile German virologist Christian Drosten believes Germany will see a severe spike in Covid infections after summer, and that the pandemic will not become endemic this year.
Published: 24 June 2022 11:40 CEST