For members
EXPLAINED: What will the Covid situation look like in Germany this winter?
Covid infection numbers are currently falling in Germany, but this could change as temperatures begin to drop. Here's what we know so far about what the coming winter will look like.
Published: 31 October 2022 15:50 CET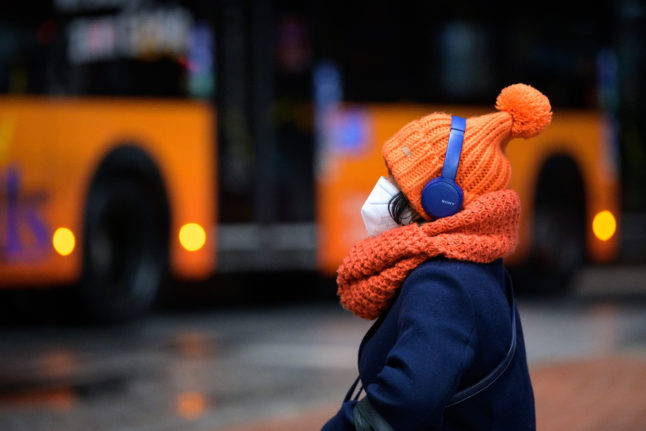 A woman wearing an FFP2 mask, thick cap and headphones sits at a bus station as a public bus passes by. Photo: picture alliance/dpa | Jonas Walzberg
Bavaria signals end to compulsory masks on public transport
Bavaria's state premier Markus Söder (CSU) has announced plans for a "prompt" end to mandatory masks on buses and trains.
Published: 23 November 2022 11:29 CET