For members
KEY POINTS: Germany's new Covid-19 rules from October
Germany is preparing for the colder months with a new set of Covid regulations. Here's what you need to know about the rules - and changes.
Published: 9 September 2022 11:27 CEST
Updated: 30 September 2022 16:12 CEST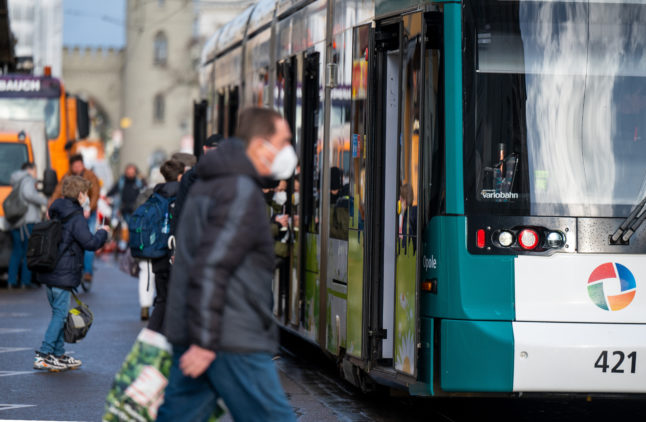 Passengers wear masks in Potsdam. Germany is preparing for autumn with Covid regulations. Photo: picture alliance/dpa/dpa-Zentralbild | Monika Skolimowska
Germany to bring in new Covid rules ahead of 'difficult' winter
With infection numbers shooting up once again in Germany, states are set to bring in a new set of Covid measures on October 1st.
Published: 30 September 2022 12:08 CEST