For members
How foreigners can get fast-track citizenship in Germany
People generally have to live in Germany for at least eight years before they can become naturalised Germans - but in some cases this can be cut to seven, six or even three. Here's what you need to know about fast-tracking your citizenship application.
Published: 23 August 2022 17:08 CEST
Updated: 28 August 2022 09:08 CEST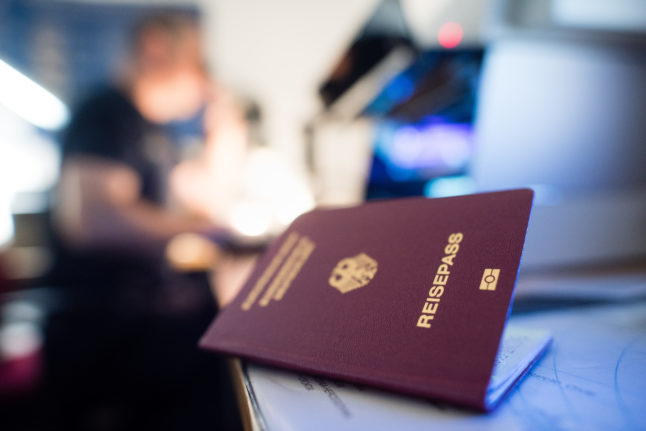 A German passport on a desk in the home. Photo: picture alliance/dpa | Matthias Balk
Reader question: Can Ukrainians get dual nationality in Germany?
Most non-EU citizens who want to become naturalised German citizens have to give up their existing passport first. Do the same rules apply to Ukrainians?
Published: 23 September 2022 17:05 CEST