For members
When will Germany's rising cost of living slow down?
German consumer prices are increasing at record rates, leading to worries about a repeat of the so-called 'stagflation' of the 1970s. Why are experts worried - and when will inflation become more stable?
Published: 20 May 2022 09:41 CEST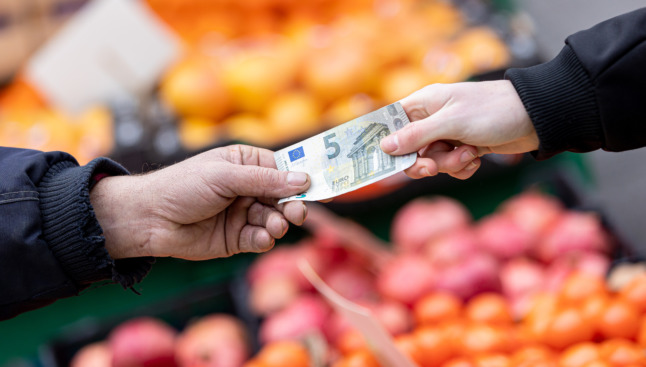 A customer in a supermarket hands over a €5 note. Prices are going up for many products in Germany. Photo: picture alliance/dpa | Moritz Frankenberg
Germany reaches agreement on Bürgergeld – with a couple of catches
Members of Germany's traffic light coalition government and the opposition Christian Democratic Union party have reached an agreement in the dispute over plans for a new citizens' income. There will be tougher sanctions against benefit recipients and fewer discretionary assets.
Published: 22 November 2022 16:54 CET