For members
€9 for 90: Everything you need to know about Germany's cheap travel deal
Germany's €9 monthly transport ticket arrived on June 1st. Here's everything you should know about the deal that will allow you to to travel the country for next to nothing this summer.
Published: 20 May 2022 17:18 CEST
Updated: 1 June 2022 08:59 CEST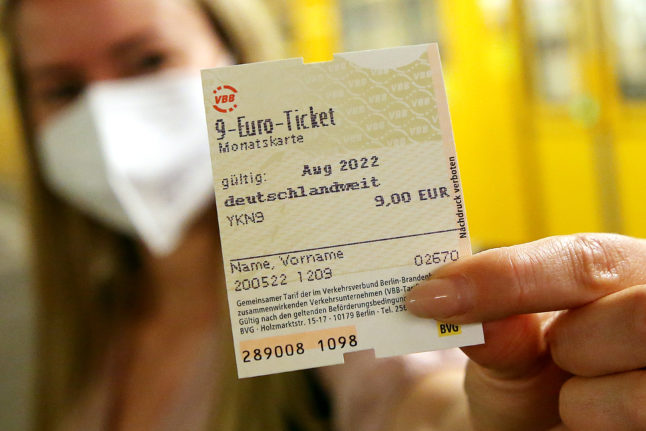 A rail passenger holds the €9 monthly ticket in Berlin on Friday. Photo: picture alliance/dpa | Wolfgang Kumm
For members
Nine of the best day trips from Frankfurt with the €9 ticket
If you want to explore the area around Frankfurt this summer, there are plenty of destinations you can reach in under two hours. 
Published: 30 June 2022 16:19 CEST