For members
How to explore Germany by train with the €9 ticket
Germany is set to bring in a €9 monthly travel ticket over the summer. Here's how you can make the most of it and see some stunning parts of the country while enjoying the regional rail network.
Published: 3 May 2022 17:27 CEST
Updated: 7 May 2022 09:34 CEST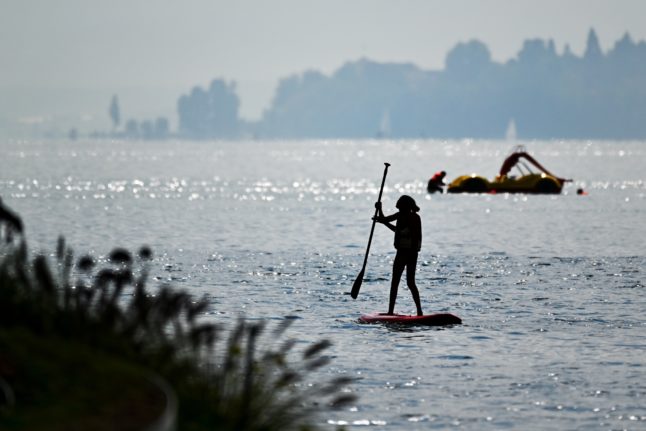 A stand-up paddler sails on Lake Constance (Bodensee) in front of Überlingen, with the Hörne leisure complex in Constance in the background. The €9 ticket could allow people in Germany to explore the country this summer. Photo: picture alliance/dpa | Felix Kästle
For members
EXPLAINED: Which Schengen area countries have border controls in place and why?
Borders within Europe's Schengen area are meant to be open but several countries have checks in place but are they legal and will they be forced to scrap them? Claudia Delpero explains the history and what's at stake.
Published: 11 May 2022 11:30 CEST