For members
How will Germany's €9 monthly travel ticket work?
Transport providers across Germany are getting ready to introduce a heavily reduced travel ticket. Here's how the plan is progressing.
Published: 26 April 2022 11:55 CEST
Updated: 30 April 2022 10:39 CEST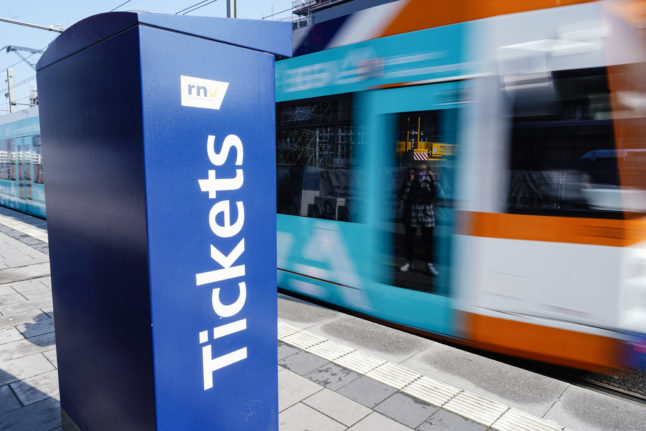 A ticket machine next to a tram in Heidelberg. Photo: picture alliance/dpa | Uwe Anspach
German states threaten to block €9 ticket in Bundesrat
Germany's cut-price transport ticket is supposed to go on sale next Monday - but a battle over financing is threatening to torpedo the government's plans.
Published: 16 May 2022 15:11 CEST