For members
EXPLAINED: How to get hold of the €9 travel ticket in Berlin
Local transport providers are getting ready to introduce the €9 monthly ticket for summer. Here's how it will work in Berlin and Brandenburg.
Published: 9 May 2022 13:48 CEST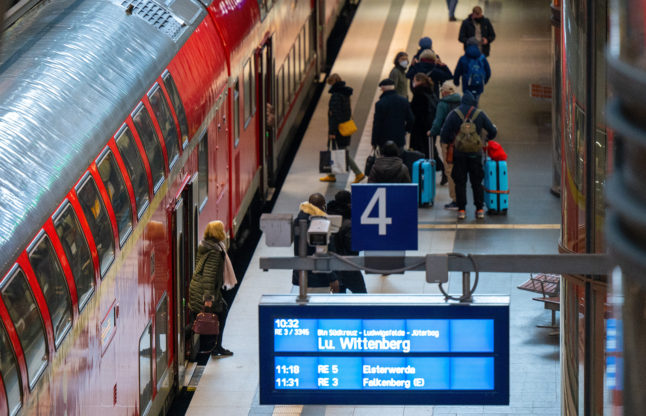 People talking a regional train from Berlin's Hauptbahnhof. Photo: picture alliance/dpa/dpa-Zentralbild | Monika Skolimowska
For members
€9 for 90: Everything you need to know about Germany's cheap travel deal
Germany's €9 monthly transport ticket is coming. Here's everything you should know about the deal that will allow you to to travel the country for next to nothing this summer.
Published: 20 May 2022 17:18 CEST