For members
What tourists visiting Germany need to know about reduced-price public transport
Public transport in Germany is about to get a lot cheaper with the introduction of the €9 ticket this summer. We looked at whether you have to be a resident in Germany to get it.
Published: 11 May 2022 11:34 CEST
Updated: 15 May 2022 06:47 CEST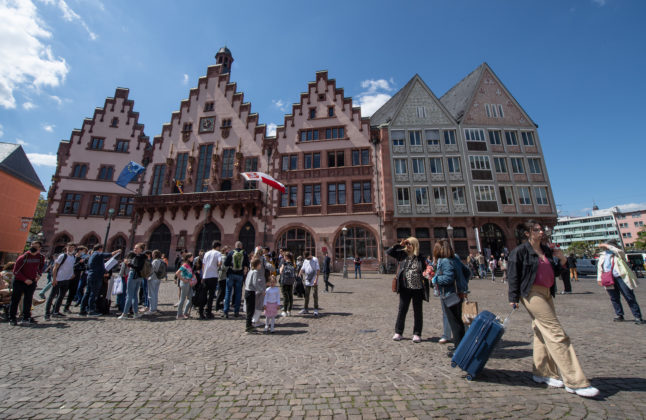 Passers-by and tourists walk across the Römerberg in Frankfurt. Photo: picture alliance/dpa | Boris Roessler
Who benefits from Germany's €9 public transport ticket offer?
With Germany set to roll out the €9 monthly transport ticket soon, we looked at how it could benefit you (or not) - whether you're a car owner, tourist or a day tripper.
Published: 18 May 2022 12:05 CEST