For members
What's the latest on Germany's plan to change dual citizenship laws?
Many readers are keen to know what's happening with Germany's long-awaited changes to its citizenship laws. So, what's going on behind the scenes - and when could the law be changed? We take a look.
Published: 21 April 2022 15:43 CEST
Updated: 23 April 2022 07:39 CEST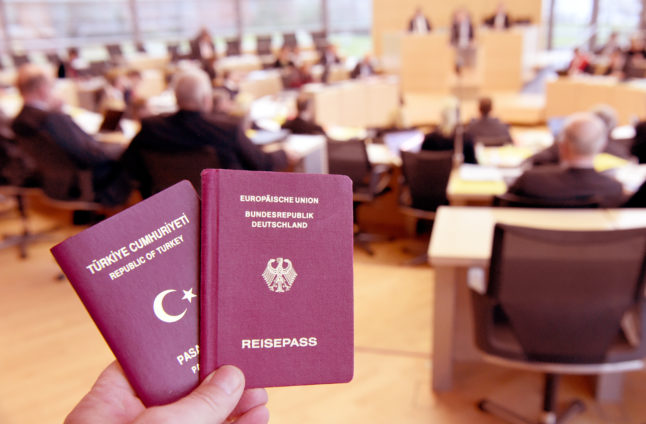 A German and Turkish passport are held up in parliament in Kiel. Photo: picture alliance / Carsten Rehder/dpa | Carsten Rehder
Foreigners resident in Germany 'not covered by new EES passport rules'
The European Commission has confirmed that non-EU nationals living in Germany won't be covered by EES - the major overhaul of passport rules and systems that's due to come into force next year.
Published: 7 November 2022 17:43 CET