For members
What's the latest on Germany's plan to change dual citizenship laws?
Many readers are keen to know what's happening with Germany's long-awaited changes to its citizenship laws. So, what's going on behind the scenes - and when could the law be changed? We take a look.
Published: 21 April 2022 15:43 CEST
Updated: 23 April 2022 07:39 CEST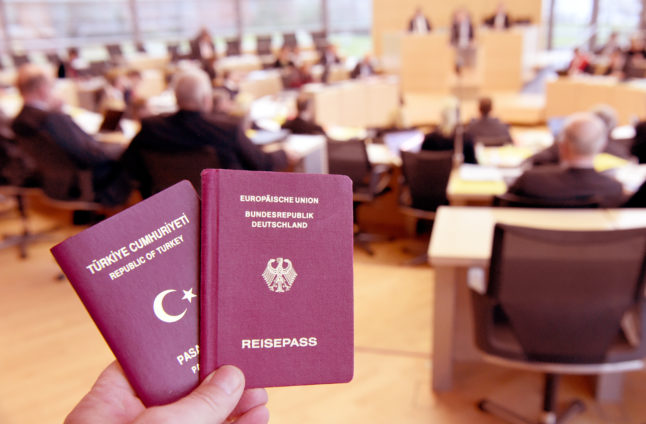 A German and Turkish passport are held up in parliament in Kiel. Photo: picture alliance / Carsten Rehder/dpa | Carsten Rehder
For members
What to do if you lose your residence permit in Germany
Third-country nationals with the right to live and work in Germany are generally issued a residence permit in their passport or in the form of an ID card. But what do you if you happen to lose this vital document - or if it gets stolen? Here's a step-by-step guide.
Published: 10 May 2022 09:08 CEST