For members
EXPLAINED: Why Germany is in a bitter row over Covid measures
From Sunday, almost all Covid restrictions across Germany will be lifted unless states declare themselves a 'hotspot'. But a row has been brewing for weeks over the government's new Covid laws. Here's what you need to know.
Published: 29 March 2022 11:58 CEST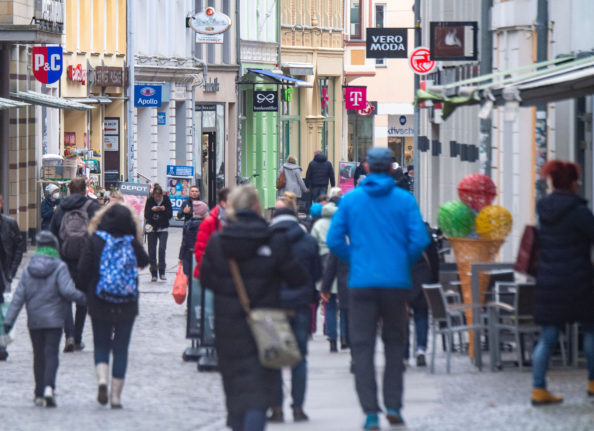 People walk in the centre of Stralsund, Mecklenburg-Western Pomerania. The German state has declared itself a Covid hotspot. Photo: picture alliance/dpa | Stefan Sauer
For members
EXPLAINED: Germany's planned changes to Covid vaccination status
From October, there will be changes to who is considered fully vaccinated in Germany. Here's what we know so far.
Published: 29 June 2022 11:47 CEST