For members
Will Germany's Covid infections ease up in time for Easter?
With high Covid infection numbers and restrictions being rolled back across Germany, the outlook for Easter looks uncertain. Here are the latest predictions from the experts.
Published: 28 March 2022 12:52 CEST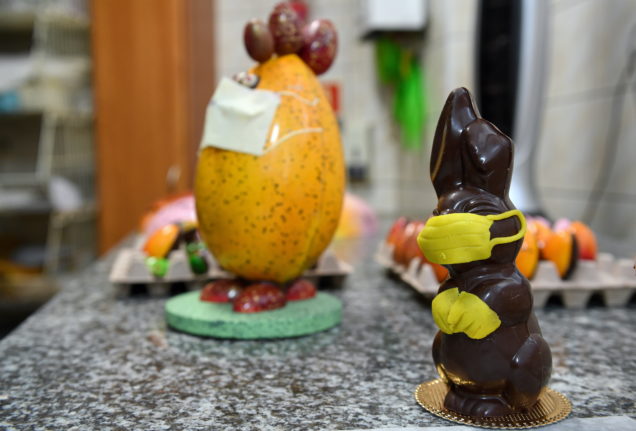 Easter chocolates in the shape of a rooster and a rabbit with a mask on display in the confectionery shop of Julian Orlowski and Kazimierz Rak in 2020. Photo: picture alliance/dpa/PAP | Darek Delmanowicz
For members
Five things to know about the Covid pandemic in Germany right now
As the weather warms up and tourism returns to Germany, this spring feels more normal than the last two years. So what is the pandemic situation in Germany - and how will it develop?
Published: 10 May 2022 15:22 CEST