For members
Germany tightens rules on UK travel: What you need to know
Germany has banned most travellers from Britain, and tightened the restrictions for residents arriving from the UK. Here's what you need to know.
Published: 20 December 2021 13:55 CET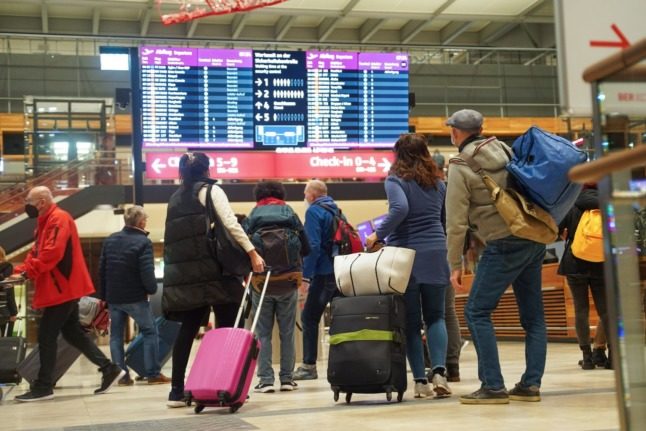 Travellers at BER airport in Berlin. Photo: picture alliance/dpa | Jörg Carstensen
For members
'Double processing time': Austria and Germany fear non-EU travellers face border delays
Germany, Austria and another of other countries in Europe's Schengen area admit they fear delays and insufficient time to test the process ahead of new, more rigorous EU border checks that will be introduced next year, a new document reveals.
Published: 23 November 2022 16:33 CET