For members
UPDATE: The new rules for travel between Germany and the UK
The UK government has again tightened its testing rules on international arrivals. Here's what it means for people travelling between Germany and the UK.
Published: 2 December 2021 12:15 CET
Updated: 7 December 2021 10:15 CET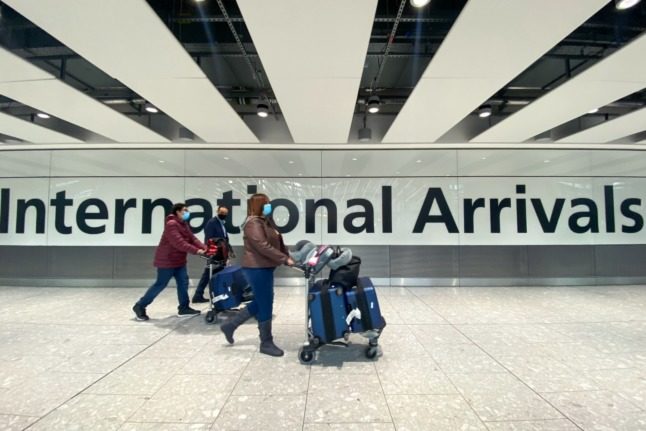 People arrive at Heathrow Airport in London on November 26th. Photo: picture alliance/dpa/AP | Alberto Pezzali
For members
'Double processing time': Austria and Germany fear non-EU travellers face border delays
Germany, Austria and another of other countries in Europe's Schengen area admit they fear delays and insufficient time to test the process ahead of new, more rigorous EU border checks that will be introduced next year, a new document reveals.
Published: 23 November 2022 16:33 CET