What we know so far about the planned language requirements for German citizenship
Although they haven't been finalised yet, some important details have emerged in recent days on the potential new language requirements for German citizenship. Here's how good your German will need to be to get your new passport.
What level of German will you need for citizenship under the traffic light coalition's proposed changes to German nationality law?
Well, it depends on your situation and what route you take to get citizenship.
The German Interior Ministry is being tight-lipped on some of these requirements as the draft law winds its way through the Scholz government before heading to the Bundestag by next month. We know the new rules will allow dual citizenship for non-EU nationals and shorten the time someone needs to have lived in Germany to be eligible for citizenship, but some details on language requirements are still pending.
READ ALSO: KEY POINTS: What's in Germany's draft law on dual citizenship?
Although some of the measures could change slightly as the new rules go through cabinet consultation and the Bundestag, there will likely be three main routes to German citizenship in the future – all with different language requirements. These are the standard route, one for seniors and hardship cases, and the fast-track route.
The standard route to German citizenship
This is the route the vast majority of naturalising Germans use and will use to apply for and get German citizenship.
Right now, someone getting German citizenship this way has to have been legally resident in Germany for at least eight years by the time they apply. They also need to pass the German citizenship test and a B1 language test.
Under the new rules, most of these requirements won't change. Applicants will still need to pass the citizenship and the B1 language test. The big difference is that their waiting time will be shorter. They'll be able to apply to become German after five years of living here rather than the current eight.
READ ALSO:
Seniors and hardship cases
This is a new, simplified way of getting citizenship under the traffic light coalition's plans that's getting a lot of pushback from German conservatives.
This route is designed to honour the guest worker generation, the first of which began arriving in Germany in the early 1960s from Turkey in particular.
"With the abolition of the naturalisation test for people who are older than 67 and come from the so-called 'guest worker' generation, we are recognising their lifetime achievements," says Stephan Thomae, the Free Democrat (FDP) rapporteur on the draft citizenship law. "Nevertheless, it is clear that German citizenship doesn't come for free. This is still linked to fixed requirements."
READ ALSO: HISTORY: What's behind the push to reform dual citizenship laws in Germany?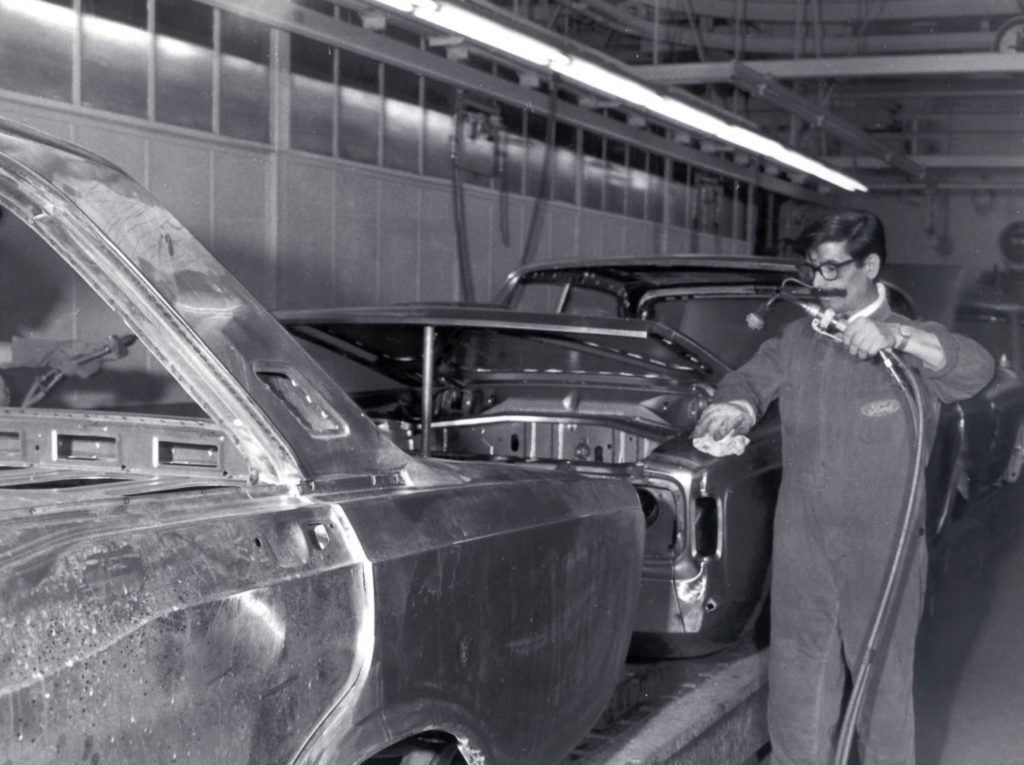 The Ford plant in Cologne was one of the first places to employ Turkish 'guest workers' in the early 1960s. Photo: picture alliance/dpa/Ford-Werke GmbH | Ford-Werke GmbH
To simplify their route to German citizenship, people aged 67 or older who have legally lived in Germany for at least five years will be able to apply without needing to pass the German citizenship test.
Crucially, the coalition's plans envision that someone applying this way will only have to demonstrate being able to communicate orally in German – implying they won't have to pass the B1 language test.
What's not yet clear, is how they will demonstrate this – for example through an oral communication exam or informal interview.
Besides people who are 67 or older, the Interior Ministry wants to make this route open to people of any age who can demonstrate a hardship case – for example, someone who needs to be in Germany to care for an elderly relative.
This group should also be able to eschew the formal B1 exam and simply prove that they can be understood in German, though once again, the process for doing so hasn't yet been clarified.
The potential to lower requirements has triggered a strong reaction from German conservatives. Although designed to simplify the process for the guest worker generation, Bavarian interior minister Joachim Herrmann says there will be unintended consequences.
"It will have to apply to everyone, it's not legally feasible otherwise," he said. "I don't think we're doing ourselves any favours."
He added that it wasn't reasonable to get rid of the language requirement for anyone. "If someone came to Germany 30 years ago and still doesn't speak German, something didn't work out," he added.
"The SPD and the Greens want naturalisation without integration efforts," said CDU MP Thorsten Frei.
READ ALSO: 'I hope it happens soon': How Germany is anticipating dual citizenship law
The fast-track route
The quickest way to German citizenship under the proposed new rules is also the most challenging.
Applicants who've demonstrated strong integration into German life, such as through volunteer activities or particularly good German language skills, can currently apply for German citizenship after six years of legal residence through this route.
They also have to pass the German citizenship test and a B2 level German language exam. That's a full level above the skills you need to demonstrate to apply for citizenship through the standard route.
Under the new rules, the wait for fast-track citizenship will be cut in half to three years, but the language requirement will get even harder.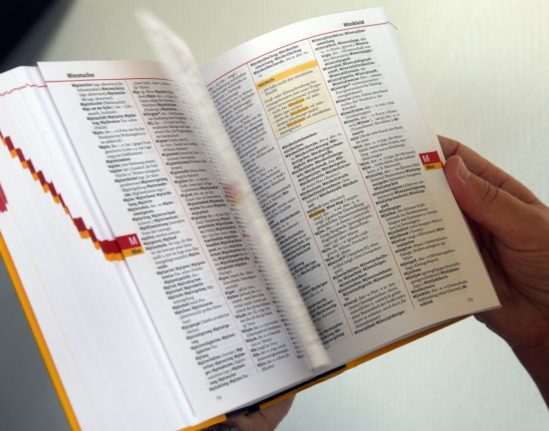 A woman consults the Duden German dictionary. Photo: picture alliance/dpa | Wolfgang Kumm
So far, we've heard that the government is planning to ask these fast-track applicants to pass the C1 German language exam - two full levels higher than the B1 test applicants through the standard route will have to pass.
"We want to reward special integration achievements," the FDP's Thomae tells The Local. "People who do particularly well at school or work, show civic commitment or particularly strong language skills should be able to get German citizenship more quickly."
C1 speakers can typically speak confidently about challenging topics around current events and even make presentations at work in German. It is also the level required for studying at university in German. 
However, this requirement is not guaranteed to make it into the final version of the draft citizenship law when it's put to a vote in the Bundestag. 
READ ALSO: Germany to require 'C1 language skills' for new fast-track citizenship
See Also