For members
'So many barriers': What it's like applying for permanent residency and citizenship in Germany
Applying to settle in Germany - whether it's residency or citizenship - involves long waiting times, bureaucracy and hurdles, as one Local reader found out.
Published: 24 October 2022 17:09 CEST
Updated: 30 October 2022 07:55 CET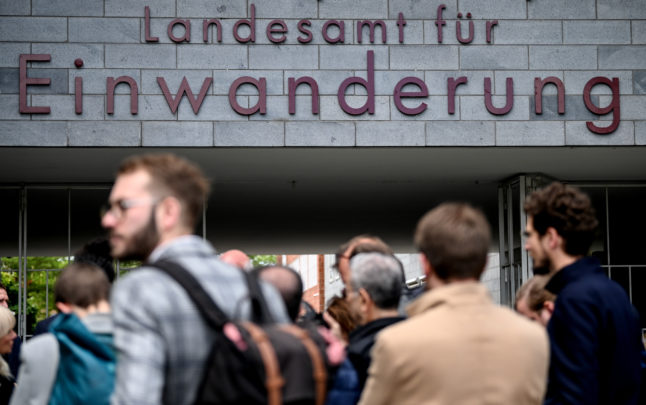 People stand in front of the Berlin State Office for Immigration. Photo: picture alliance/dpa | Britta Pedersen
How 'tolerated' migrants could soon gain residency rights in Germany
The Bundestag has passed a law that will see people with a 'tolerated stay' gain a new path to permanent residency in Germany. Here's some background on the controversial law - and what it means for migrants.
Published: 2 December 2022 15:40 CET