For members
EXPLAINED: Where Covid infections are rising rapidly in Germany
Covid numbers throughout Germany are rising, with the states of Saarland, Bavaria and some regions of Hesse seeing particularly high numbers of infections. We look at recent stats, and explore what they mean.
Published: 10 October 2022 14:33 CEST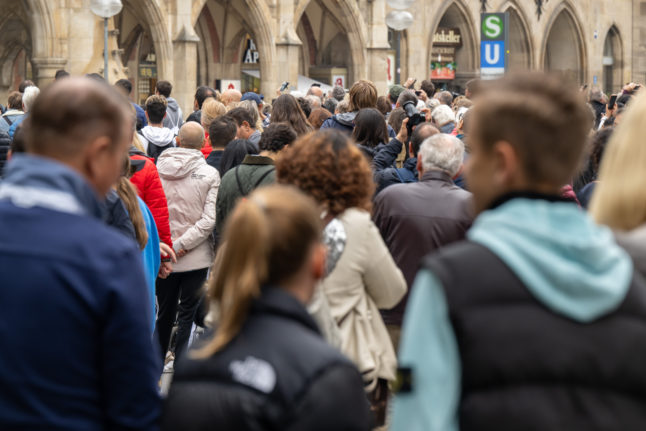 Pedestrians walking through central Munich. Photo: picture alliance/dpa | Peter Kneffel
Germany could still be hit by winter Covid wave, health minister warns
Health Minister Karl Lauterbach (SPD) has criticised states that have loosened their Covid restrictions in recent weeks, as he warned that Germany could be on the brink of another wave.
Published: 24 November 2022 16:05 CET