For members
Nine of the best day trips from Frankfurt with the €9 ticket
If you want to explore the area around Frankfurt this summer, there are plenty of destinations you can reach in under two hours. 
Published: 30 June 2022 16:19 CEST
Updated: 11 July 2022 16:50 CEST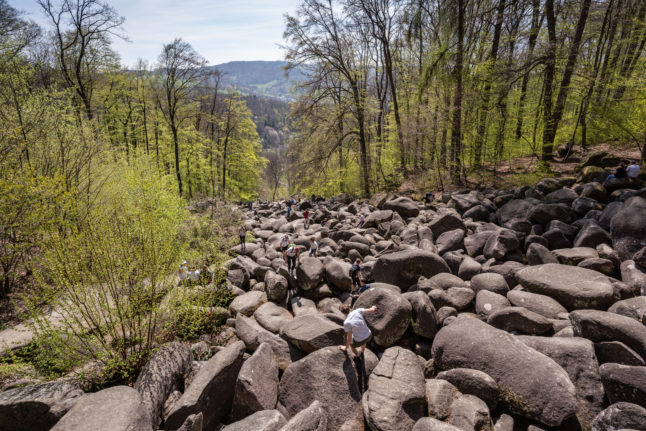 Visitors climb over the large rocks of the Felsenmeer. The rocky landscape is a popular destination for excursions in the Vorderer Odenwald mountain range. Photo: picture alliance/dpa | Frank Rumpenhorst
Frankfurt ranked 'second worst city for expats' in new international survey
Frankfurt snagged the title of the second worst city in the world for expats to live in a new survey from InterNations. Does it deserve the title?
Published: 29 November 2022 14:12 CET
Updated: 30 November 2022 10:43 CET