For members
Nine of the best day trips from Frankfurt with the €9 ticket
If you want to explore the area around Frankfurt this summer, there are plenty of destinations you can reach in under two hours. 
Published: 30 June 2022 16:19 CEST
Updated: 11 July 2022 16:50 CEST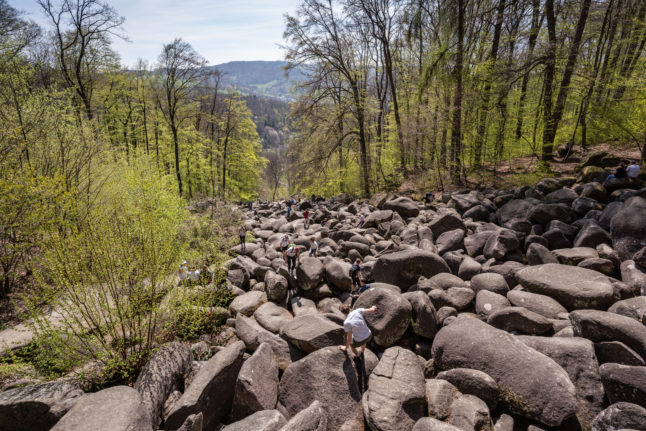 Visitors climb over the large rocks of the Felsenmeer. The rocky landscape is a popular destination for excursions in the Vorderer Odenwald mountain range. Photo: picture alliance/dpa | Frank Rumpenhorst
Yes, train travel across Europe is far better than flying – even with kids
Hoping to do his bit for the planet, perhaps save some money and avoid spending any time in airports, The Local's Ben McPartland decided to travel 2,000km with his family across Europe by train - not plane. Here's how he got on on and would he recommend it?
Published: 11 August 2022 11:55 CEST