For members
How Germany plans to make trains more punctual
Germany's largest rail operator Deutsche Bahn has announced plans to upgrade parts of its network to enable faster trains and fewer disruptions.
Published: 23 June 2022 12:27 CEST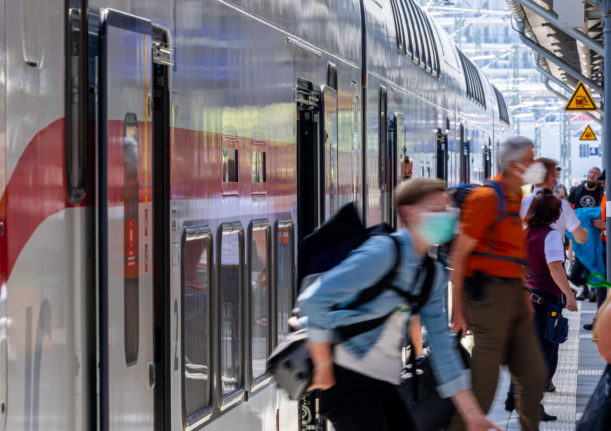 Passengers exit a train at Warnemünder in Mecklenburg Western-Pomerania. Photo: picture alliance/dpa | Jens Büttner
Germany considers 'Klimaticket' to replace €9 public transport offer
Germany could well be heading for more affordable public transport after the success of the €9 ticket.
Published: 4 July 2022 13:26 CEST