For members
Five things to know about the Covid pandemic in Germany right now
As the weather warms up and tourism returns to Germany, this spring feels more normal than the last two years. So what is the pandemic situation in Germany - and how will it develop?
Published: 10 May 2022 15:22 CEST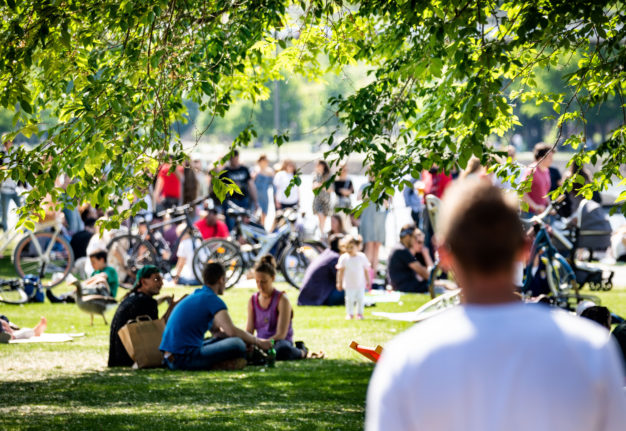 People enjoy the sunny weather in a Frankfurt park. Photo: picture alliance/dpa | Frank Rumpenhorst
For members
EXPLAINED: Where Covid infections are rising rapidly in Germany
Covid numbers throughout Germany are rising, with the states of Saarland, Bavaria and some regions of Hesse seeing particularly high numbers of infections. We look at recent stats, and explore what they mean.
Published: 10 October 2022 14:33 CEST