For members
Five things to know about the Covid pandemic in Germany right now
As the weather warms up and tourism returns to Germany, this spring feels more normal than the last two years. So what is the pandemic situation in Germany - and how will it develop?
Published: 10 May 2022 15:22 CEST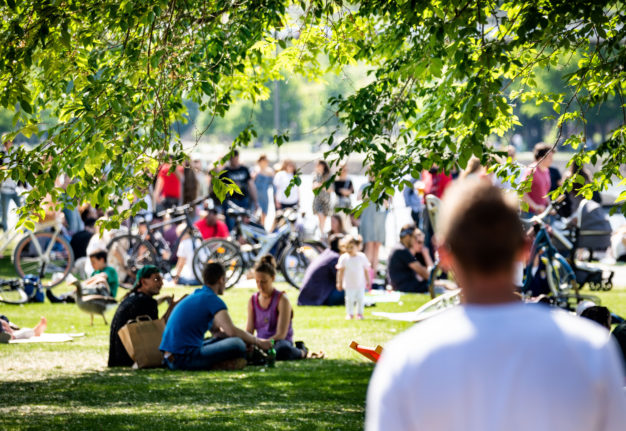 People enjoy the sunny weather in a Frankfurt park. Photo: picture alliance/dpa | Frank Rumpenhorst
Pandemic in Germany unlikely to end this year, says top virologist
High profile German virologist Christian Drosten believes Germany will see a severe spike in Covid infections after summer, and that the pandemic will not become endemic this year.
Published: 24 June 2022 11:40 CEST