For members
EXPLAINED: How to understand your German payslip
Everyone looks forward to getting their salary each month - but if you're employed in Germany, you may be wondering why half of it appears to be missing. Here's how to understand your payslip and what tax deductions you can expect.
Published: 26 April 2022 17:36 CEST
Updated: 1 May 2022 10:05 CEST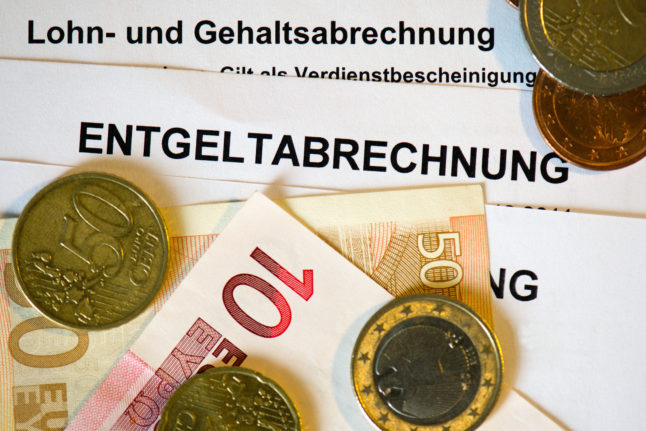 Money lies on top of a German payslip. Photo: picture alliance / dpa | Arno Burgi
For members
Why German bank customers could soon pay less for their account
A major German bank is set to scrap fees on large balances - and a number of others look set to follow. Here's why people in Germany may be paying less for their savings or current account in the near future.
Published: 12 May 2022 17:13 CEST