For members
EXPLAINED: The rules foreigners should know about German church weddings
If you are planning your wedding day in Germany, you might be thinking about saying your vows in a church even if you are not a member of a German church. Unfortunately, it's not that simple.
Published: 14 April 2022 15:35 CEST
Updated: 12 May 2022 16:45 CEST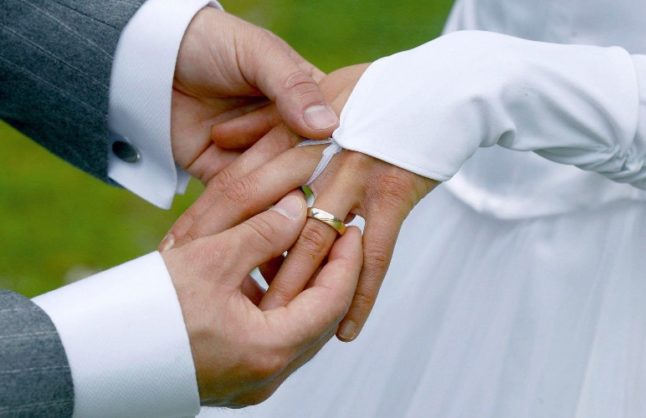 A groom places a ring on the finger of his bride. Photo: dpa | Andreas Lander
For members
7 cultural differences between raising kids in Germany and the US
The Local editor Rachel Stern, an American mom in Germany, details how she's seen children brought up in the Bundesrepublik - and the often stark contrast to parenting styles in the USA.
Published: 22 August 2022 14:17 CEST
Updated: 28 August 2022 09:08 CEST