For members
KEY POINTS: Germany's next government unveils coalition pact
From ambitious climate targets to reforming trans rights - here's everything you need to know about what Germany's next government wants to do while they're in power.
Published: 24 November 2021 18:43 CET
Updated: 27 November 2021 05:05 CET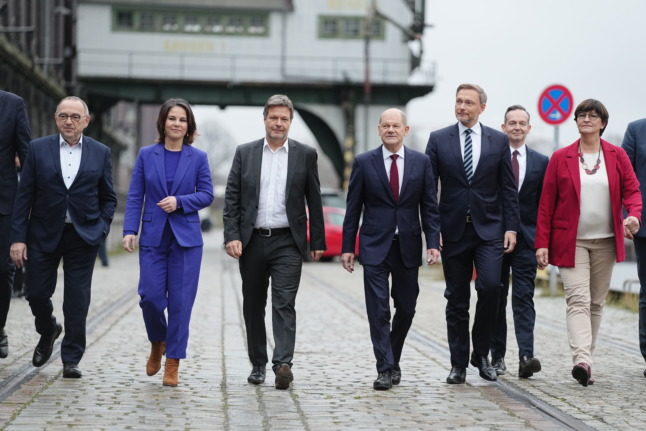 Representatives of the three coalition parties that will form Germany's new government arrive at a press conference to reveal their coalition pact on November 24th, 2021. Photo: picture alliance/dpa | Kay Nietfeld
Green ministers outshine Scholz as stars of German government
Eclipsed by two Green party ministers over his response to the war in Ukraine, Chancellor Olaf Scholz is battling to wrest back public approval - starting with a speech to parliament on Thursday.
Published: 19 May 2022 09:06 CEST