For members
'We want to have a voice': How Germany's tough citizenship rules affect foreigners
Germany's strict citizenship laws have an impact on foreigners in different ways. With the election coming up, Caitlin Hardee spoke to some people affected.
Published: 21 September 2021 16:46 CEST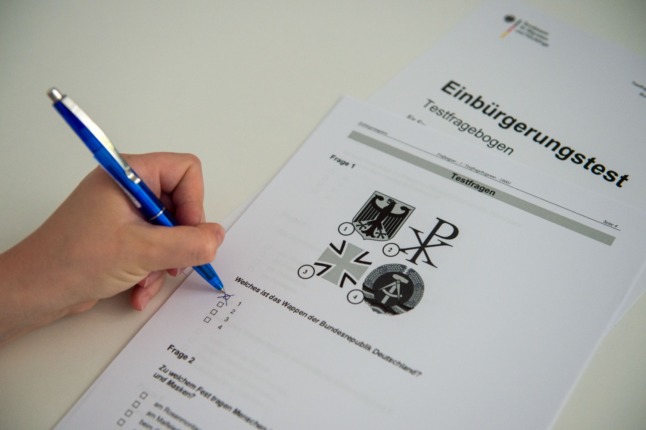 An example of citizenship test questions in Germany. Many foreigners don't want to give up their previous citizenship to become German. Photo: picture alliance/dpa | Lino Mirgeler
Germany's 'traffic light' parties sign coalition agreement in Berlin
Two and a half months after the federal elections on September 26th, the three parties of the incoming 'traffic light' coalition - the SPD, Greens and FDP - have formally signed their coalition agreement at a public ceremony in Berlin.
Published: 7 December 2021 09:36 CET
Updated: 7 December 2021 12:52 CET
Germany's next Chancellor Olaf Scholz (front, left) on stage in Berlin with other members of the new coalition government, and their signed agreement. Photo: picture alliance/dpa | Michael Kappeler