For members
Election 2021: What an SPD-led coalition could mean for foreigners in Germany
With the Social Democratic Party winning the election by a narrow margin, Germany could be set for an SPD-led coalition. But what might that mean for internationals? We take a look.
Published: 17 September 2021 13:32 CEST
Updated: 28 September 2021 08:54 CEST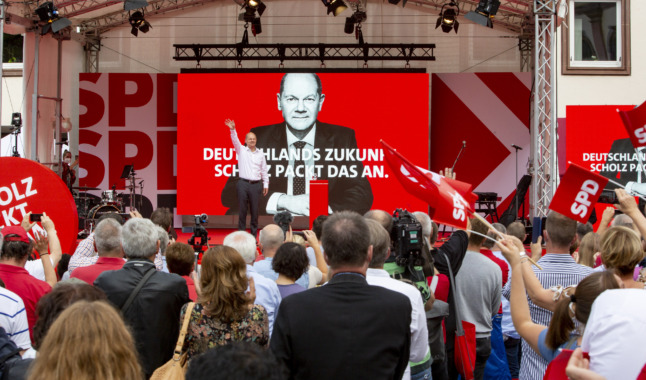 SPD chancellor candidate Olaf Scholz holds a rally in the old market square in Worms, Rhineland-Palatinate. Photo: picture alliance/dpa | View
IN PICTURES: Germany hosts G7 summit with Bavarian twist
G7 leaders are meeting in Bavaria to discuss important issues including Russia's war on Ukraine and the food crisis. The event is known for producing memorable pictures. Here's a look at the best images and tweets so far.
Published: 28 June 2022 11:40 CEST
Updated: 28 June 2022 12:47 CEST