For members
Could Germany change its dual citizenship laws?
Caitlin Hardee examines how likely it is that the future government will reform its laws on holding more than one nationality - a topic that affects many foreigners in Germany.
Published: 16 September 2021 16:27 CEST
Updated: 27 September 2021 08:55 CEST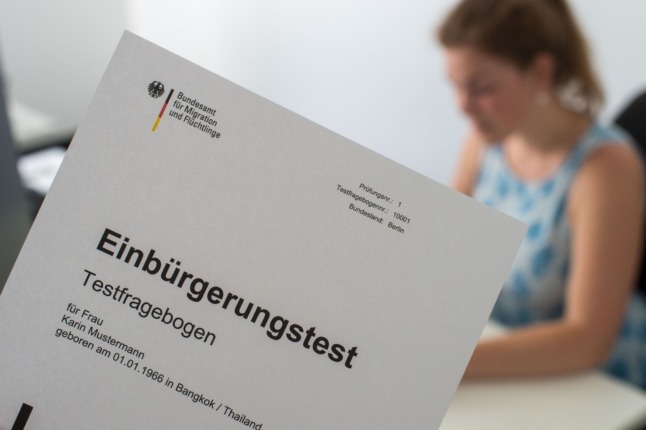 An example of a German citizenship test. Photo: picture alliance/dpa | Lino Mirgeler
How the EU aims to reform border-free Schengen area
European countries agreed on Thursday to push towards a long-stalled reform of the bloc's migration system, urging tighter control of external borders and better burden-sharing when it comes to asylum-seekers.
Published: 4 February 2022 10:09 CET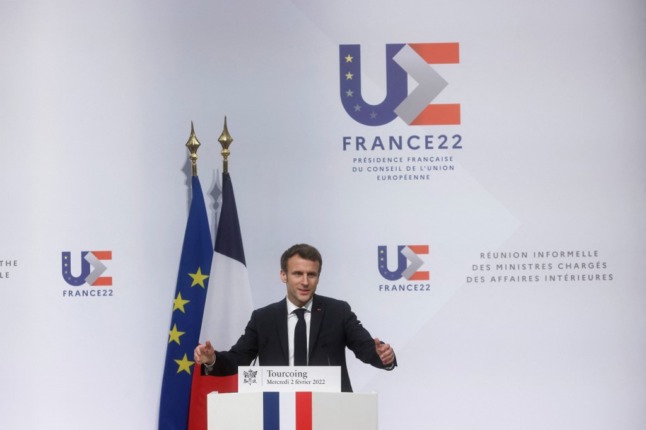 European interior ministers met in the northern French city of tourcoing, where president Emmanuel Macron gave a speech. Photo: Yoat Valat/AFP