For members
EXPLAINED: Why Covid vaccine demand is dropping in Germany
As Germany reopens public life, Covid vaccine centres are reporting of numerous doses left unclaimed - and countless no-shows. What happened to the days of scrambling for doses, and has supply finally outstripped demand?
Published: 5 July 2021 12:55 CEST
Updated: 10 July 2021 15:39 CEST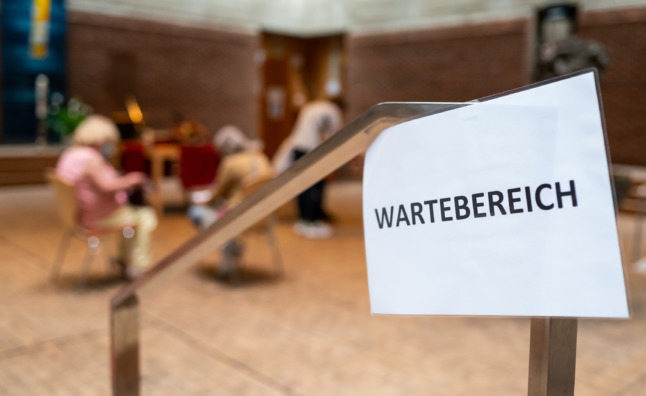 A sign in a vaccination clinic directs people to the waiting area. Photo: picture alliance/dpa | Philipp Schulze
Are people who've had the single J&J jab no longer fully vaccinated in Germany?
Germany's federal vaccine agency says that people who've had one dose of the Johnson & Johnson (J&J) vaccine should no longer be classed as being fully vaccinated.
Published: 18 January 2022 17:27 CET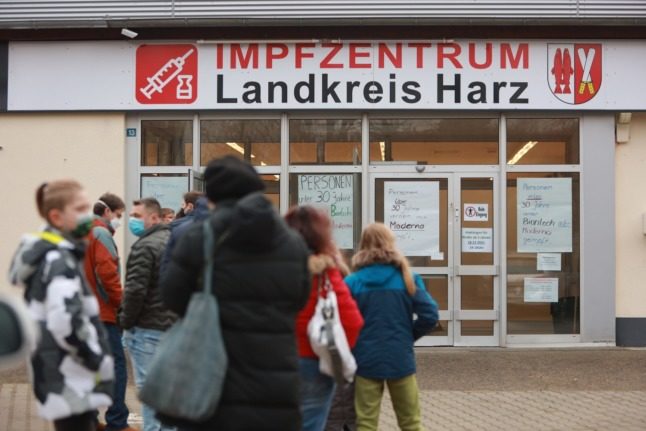 People queue for a vaccination in Quedlinburg, Saxony-Anhalt. Photo: picture alliance/dpa/dpa-Zentralbild | Matthias Bein