For members
EXPLAINED: How will Berlin's new €29 transport ticket work?
Germany's capital launched its follow-up to the €9 ticket on Tuesday, but the ticket will only be valid for those with subscriptions. Here's what you need to know.
Published: 27 September 2022 11:03 CEST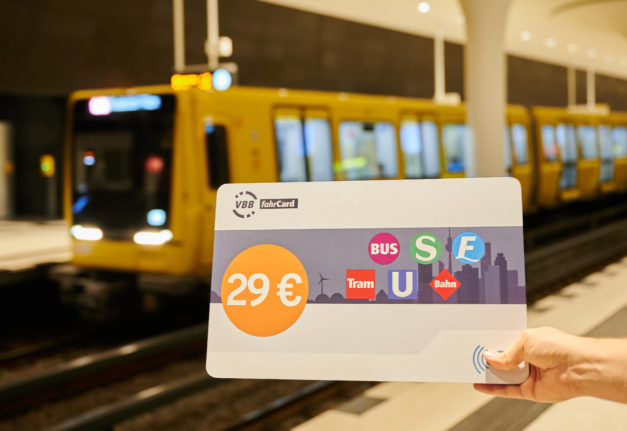 A person holds a sign to launch the start of sales of the €29 ticket in front of an arriving subway train in Berlin. Photo: picture alliance/dpa | Annette Riedl
For members
'Double processing time': Austria and Germany fear non-EU travellers face border delays
Germany, Austria and another of other countries in Europe's Schengen area admit they fear delays and insufficient time to test the process ahead of new, more rigorous EU border checks that will be introduced next year, a new document reveals.
Published: 23 November 2022 16:33 CET