For members
EXPLAINED: How will Berlin's new €29 transport ticket work?
Germany's capital launched its follow-up to the €9 ticket on Tuesday, but the ticket will only be valid for those with subscriptions. Here's what you need to know.
Published: 27 September 2022 11:03 CEST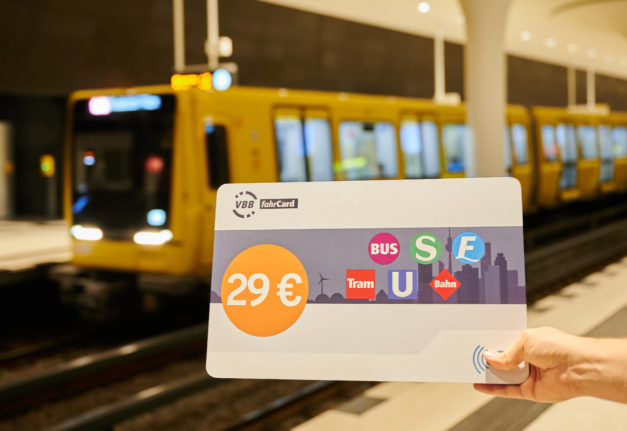 A person holds a sign to launch the start of sales of the €29 ticket in front of an arriving subway train in Berlin. Photo: picture alliance/dpa | Annette Riedl
UPDATE: When will Germany's €49 ticket start?
Germany announced a €49 monthly ticket for local and regional public transport earlier this month, but the hoped-for launch date of January 2023 looks increasingly unlikely.
Published: 28 November 2022 10:20 CET
Updated: 30 November 2022 16:17 CET