For members
Less traffic, more ticket sales: How the €9 ticket has impacted Germany
Germany's €9 ticket seems to have had the desired effect - with tens of millions of tickets sold and fewer cars on the roads, while it also appears to have had an impact on inflation.
Published: 30 June 2022 11:59 CEST
Updated: 3 July 2022 09:21 CEST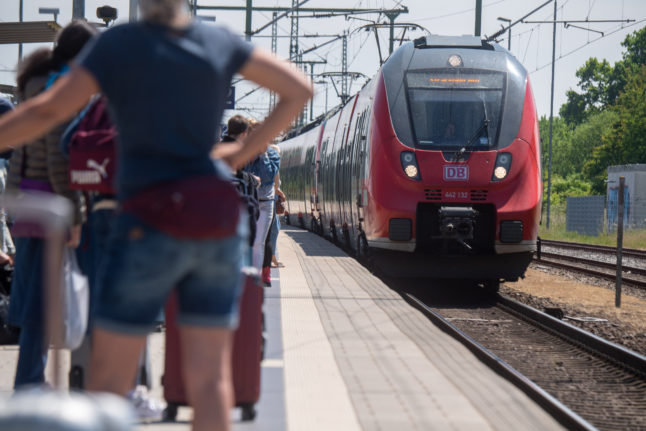 Numerous passengers wait on a platform for an RE3 regional train from Erfurt. Photo: picture alliance/dpa | Stefan Sauer
For members
More staff, longer transfer times: How rail travel in Germany is being improved
Germany's state-owned railway operator wants to make life easier for passengers with longer transfer times and a boost in staff numbers.
Published: 10 August 2022 17:25 CEST