The number of state-owned flats and houses that are vacant has reached a new high: as of March 31st, 6,455 of around 38,000 units in the federal government's ownership lay empty.
This equates to more than one million square-meters of living space. 
The figures emerged in response to a parliamentary question by Left Party MP Caren Lay, which was made available to the NDR political programme Panorama 3.
They said that, in spite of the current housing crisis, one in six government properties that could be used as accommodation is currently unoccupied.
In North Rhine-Westphalia, Germany's most populous state, the vacancy rate is particularly glaring, with 2,204 units currently without a tenant. 
Growing number of empty flats
Rents are rising at a rapid rate in many German cities, with tenants in places like Berlin, Hamburg and Munich reporting that they are struggling to find housing in a fiercely competitive field.
Nevertheless, the number of vacant properties owned by the federal government has almost doubled in the past year and a half.
On October 31at, 2020, just 3,260 of the 35,800 flats owned by the Federal Agency for Real Estate Tasks (BImA) was empty, representing around nine percent of the federal government's housing stock.
Since then, the percentage of empty flats has almost doubled to 17 percent, or one in six, of the government's properties.
"The sharp increase in vacancies in federally owned properties is unacceptable in view of the housing shortage and the exploding rents in recent years," Lay told Tagesschau. 
READ ALSO: REVEALED: The most – and least – popular landlords in Germany
Flats 'cannot be rented'
In response to follow-up questions from Panorama 3, the BlmA confirmed that the number of empty flats was correct but said that the vast majority of these were not in a fit state to be lived in.
There are a number of flats that BlmA would like to rent out as soon as possible, but "cannot do so at the moment for various important reasons".
"These flats either have considerable defects, are in need of major renovation or are not yet usable because, for example, the necessary planning permissions are missing," a spokesperson for the BlmA explained. 
That whittles the number of vacant flats that could be lived in down to 2.9 percent of the total housing stock.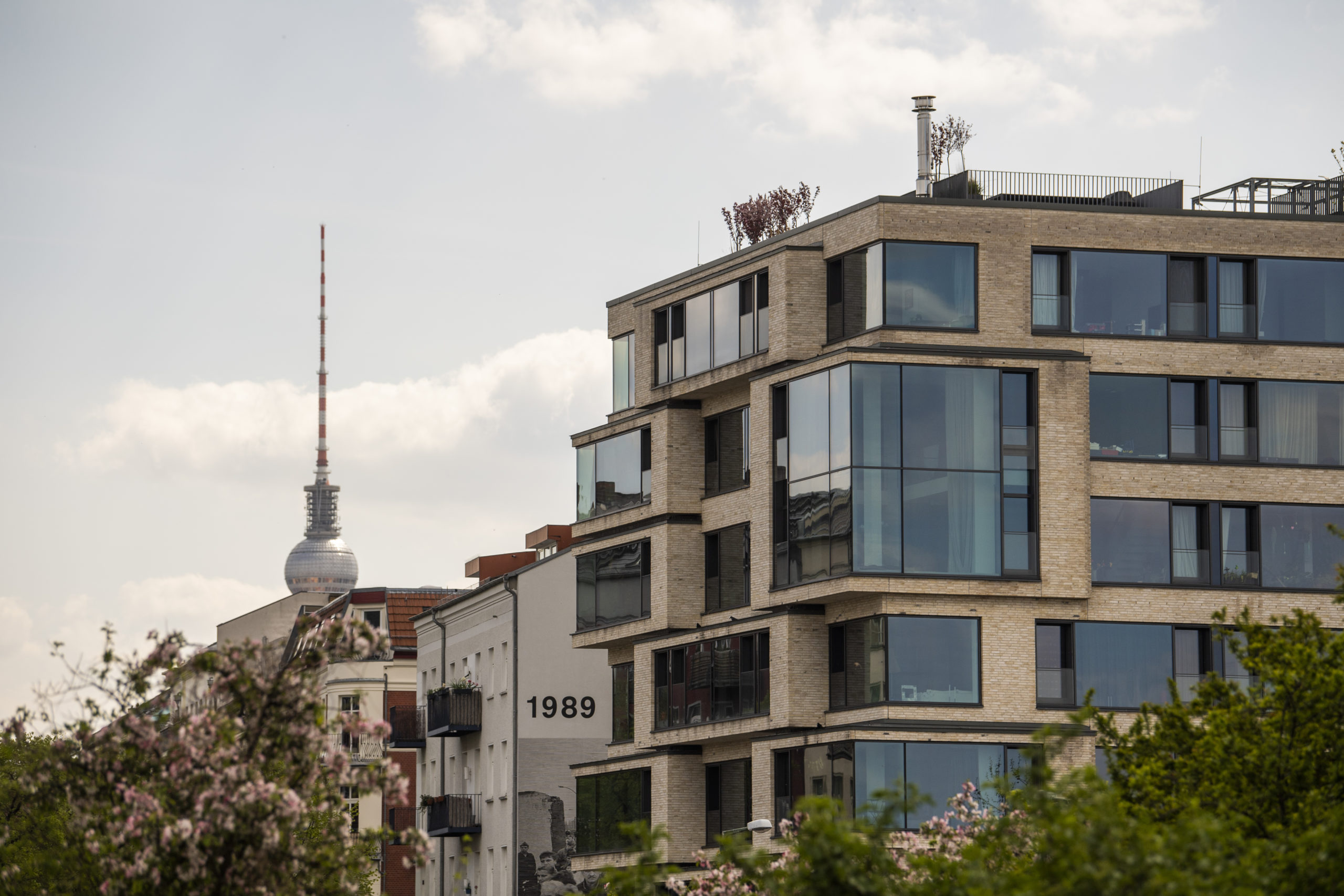 Luxury flats in Berlin Prenzlauer Berg. Photo: picture alliance/dpa | Christophe Gateau
In the coalition pact of the Social Democrats (SPD), Green Party and Free Democrats (FDP) announced last November, the parties pledged to build 400,000 new homes per year, with a quarter of these reserved for social housing.
But with the BlmA seemingly struggling to cope with a much smaller backlog of renovations, some are doubtful that this target is realistic.
According to research carried out by Panorama 3, there are federally owned properties in Hamburg that have been unused for more than four years and are still waiting to be redeveloped.
READ ALSO: REVEALED: How Germany's new government wants to tackle the housing crisis
Converting unused space
"More and more people can't find a place to live," said Lay. "In addition, there are now refugees from Ukraine. Empty flats must be given away immediately."
The Left Party's housing policy expert is also demanding that unused business and office space be urgently converted into residential accommodation for families in need of a home.
Factoring in empty offices and storage facilities, the BImA recorded a total building vacancy rate of more than five million square metres.
The BImA said it had let more than 58,000 accommodation spaces to federal states, districts and municipalities free of rent in order to provide asylum seekers and refugees with a roof over their head. Of these, more than 29,000 places are currently occupied.
READ ALSO: EXPLAINED: Why tenants in Germany could see bigger rent increases this year