For members
Five things to know about Germany's new workplace Covid rules
From Wednesday, employees in Germany are expected to carry proof of vaccination, recovery or a negative Covid test if they want to work on-site. Here's what you need to know about the forthcoming rules.
Published: 23 November 2021 13:03 CET
Updated: 28 November 2021 07:46 CET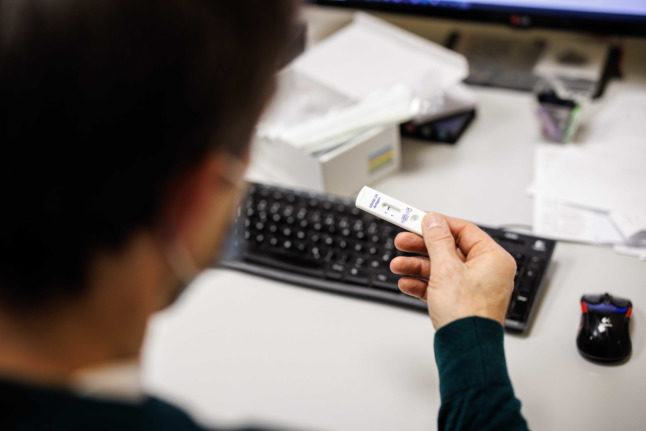 An employee checks the result of a rapid Covid test at work. Workplace 3G rules come into force in Germany on Wednesday. Photo: picture alliance/dpa | Matthias Balk
Bavaria signals end to compulsory masks on public transport
Bavaria's state premier Markus Söder (CSU) has announced plans for a "prompt" end to mandatory masks on buses and trains.
Published: 23 November 2022 11:29 CET