For members
UPDATE: What you need to know about Covid testing when visiting Germany
We looked at what tourists in Germany should know when it comes to Covid testing, and Germany's health pass regulations.
Published: 25 August 2021 15:36 CEST
Updated: 25 October 2021 17:09 CEST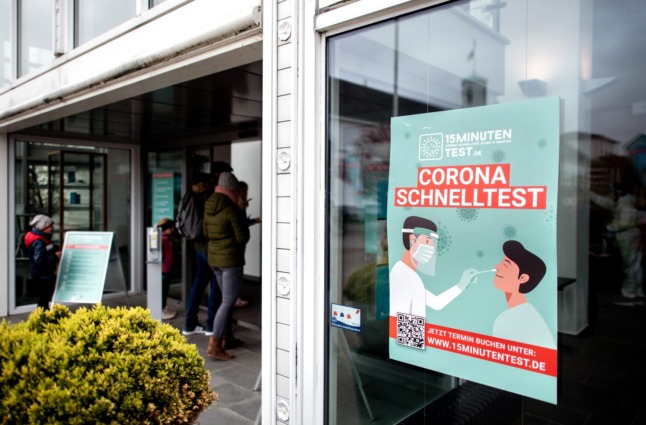 A sign for a rapid test in Norderney, Lower Saxony. Photo: picture alliance/dpa | Hauke-Christian Dittrich
For members
EXPLAINED: The new rules around getting a sick note over the phone in Germany
Due to high Covid infection numbers throughout the summer, it's now possible to get a sick note from a doctor over the phone again for some illnesses. Here's what you need to know.
Published: 8 August 2022 11:39 CEST