For members
Election 2021: How do Germany's political parties want to tackle rising rents?
There is major agreement between all of the parties represented in the Bundestag that rising rents in Germany are a problem that needs to be tackled after this autumn's election. But what exactly are they planning to do about it?
Published: 12 August 2021 17:51 CEST
Updated: 7 September 2021 09:27 CEST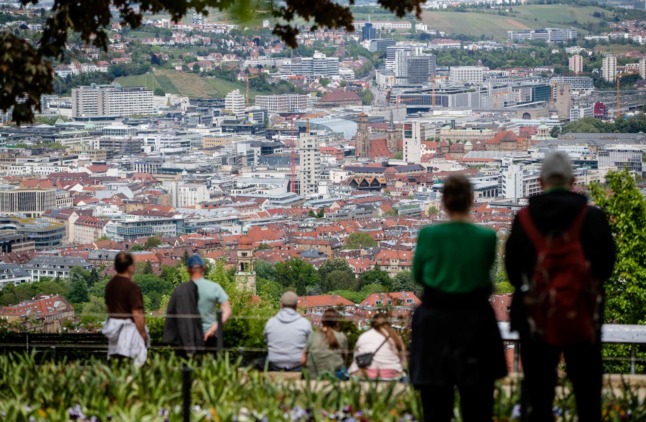 Stuttgart is one of the most expensive cities in Germany to rent. Photo: picture alliance/dpa | Christoph Schmidt
Germany's 'traffic light' parties sign coalition agreement in Berlin
Two and a half months after the federal elections on September 26th, the three parties of the incoming 'traffic light' coalition - the SPD, Greens and FDP - have formally signed their coalition agreement at a public ceremony in Berlin.
Published: 7 December 2021 09:36 CET
Updated: 7 December 2021 12:52 CET
Germany's next Chancellor Olaf Scholz (front, left) on stage in Berlin with other members of the new coalition government, and their signed agreement. Photo: picture alliance/dpa | Michael Kappeler