For members
EXPLAINED: Why vaccinated people in Germany are still getting Covid
Around one in two people in Germany are fully inoculated against Covid, but infection rates are rising. Here's a look at why that's happening - and why it still pays to get vaccinated.
Published: 27 July 2021 16:59 CEST
Updated: 2 August 2021 08:51 CEST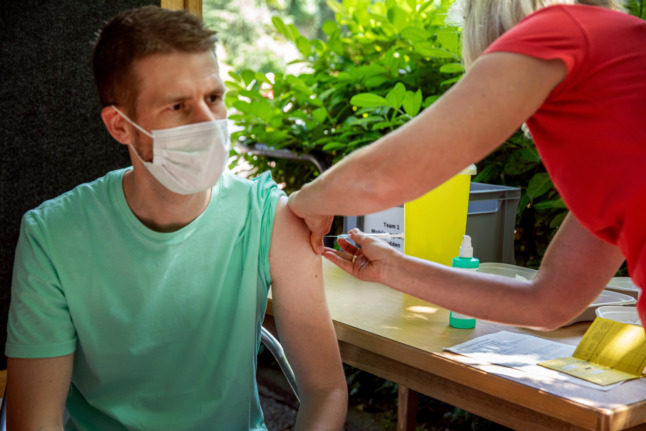 A man gets his Covid jab in Wuppertal. Photo: picture alliance/dpa/Malte Krudewig | Malte Krudewig
For members
EXPLAINED: The new rules around getting a sick note over the phone in Germany
Due to high Covid infection numbers throughout the summer, it's now possible to get a sick note from a doctor over the phone again for some illnesses. Here's what you need to know.
Published: 8 August 2022 11:39 CEST