For members
EXPLAINED: Why vaccinated people in Germany are still getting Covid
Around one in two people in Germany are fully inoculated against Covid, but infection rates are rising. Here's a look at why that's happening - and why it still pays to get vaccinated.
Published: 27 July 2021 16:59 CEST
Updated: 2 August 2021 08:51 CEST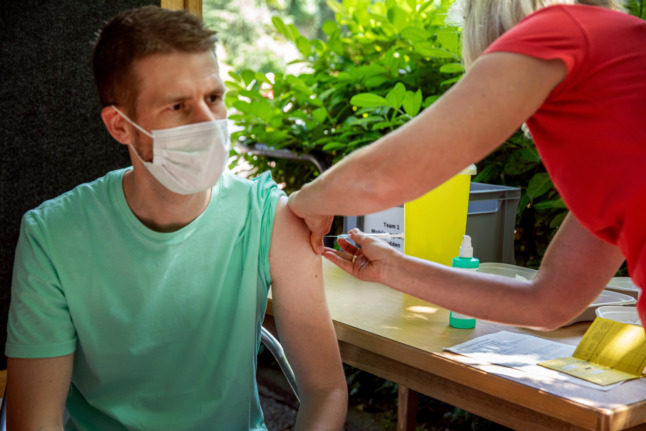 A man gets his Covid jab in Wuppertal. Photo: picture alliance/dpa/Malte Krudewig | Malte Krudewig
For members
What to know about getting a fourth Covid vaccination in Germany
With Covid cases rising, many people in Germany are wondering if they should get a fourth Covid jab - or second booster. Here's what you should keep in mind.
Published: 6 October 2022 12:48 CEST