For members
Fact check: Will Germany's Covid incidence really reach 800 by October?
Health Minister Jens Spahn said this week that if the current trend continues, Germany could see its 7-day Covid incidence rise to 800 infections per 100,000 people by October. Might this happen? Here's what a data expert had to say.
Published: 23 July 2021 17:33 CEST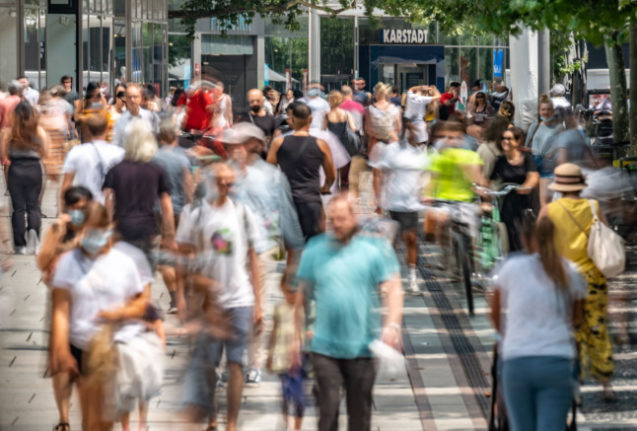 Crowds pass through Frankfurt's shopping mile on Friday, July 23rd. Experts have warned of an explosion in infection rates if people don't remain cautious. Photo: picture alliance/dpa | Frank Rumpenhorst
Germany's weekly Covid infection rate rises above 500
Germany recorded a weekly Covid incidence of more than 500 per 100,000 people on Monday as health experts warn that the fifth wave of the pandemic has only just begun.
Published: 17 January 2022 13:09 CET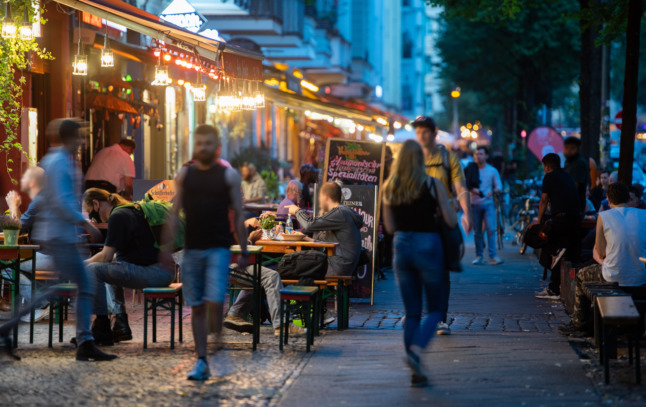 People sit outside bars in the Berlin district of Friedrichshain-Kreuzberg, where incidences are currently the highest in the country. Photo: picture alliance/dpa | Christophe Gateau