For members
IN NUMBERS: Where are Covid cases rising in Germany – and what does it mean?
The 7-day incidence of Covid infections per 100,000 people has more than doubled over the past two weeks in Germany. Here are the areas where infections are highest - and what restrictions might change.
Published: 21 July 2021 18:08 CEST
Updated: 21 July 2021 22:53 CEST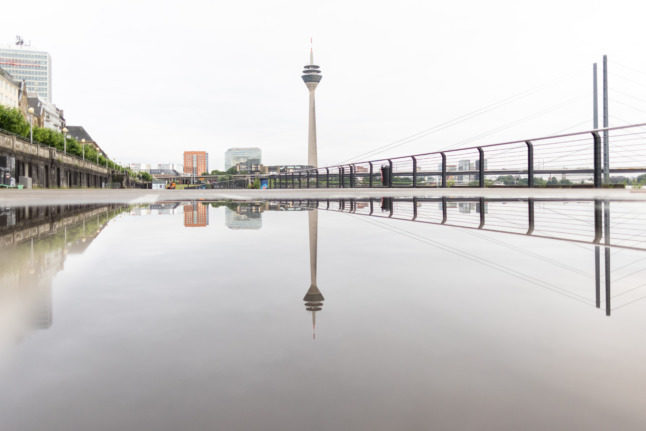 In Düsseldorf, the number of infections per 100,000 residents in seven days rose to 33 on July 21st. Photo: picture alliance/dpa | Marcel Kusch
Germany's weekly Covid infection rate rises above 500
Germany recorded a weekly Covid incidence of more than 500 per 100,000 people on Monday as health experts warn that the fifth wave of the pandemic has only just begun.
Published: 17 January 2022 13:09 CET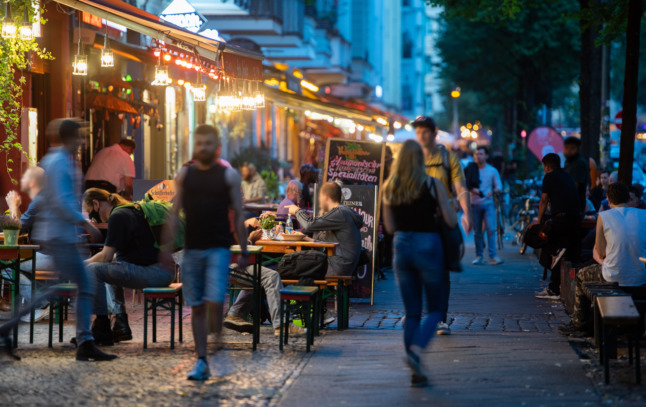 People sit outside bars in the Berlin district of Friedrichshain-Kreuzberg, where incidences are currently the highest in the country. Photo: picture alliance/dpa | Christophe Gateau