For members
ANALYSIS: Why Germany faces tough questions over its disaster response
Pressure is mounting on German authorities to review disaster warning systems after flooding claimed the lives of more than 170 people, injured hundreds, while the search for missing people continues.
Published: 20 July 2021 17:07 CEST
Updated: 25 July 2021 06:51 CEST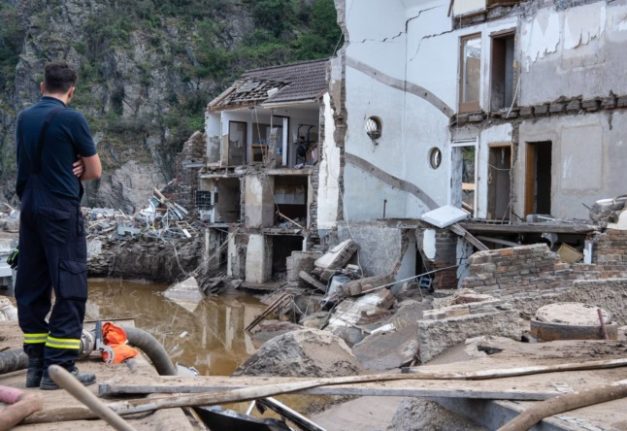 A fire and rescue worker surveys the scene in Mayschoß, Rhineland-Palatinate. Photo: picture alliance/dpa | Boris Roessler
Germany set for scorching temperatures up to 30C
After days of summery weather, temperatures in Germany are set to peak at around 30C this week before a cooler spell over the weekend.
Published: 10 May 2022 12:23 CEST