For members
EXPLAINED: How Germany's latest rules on international travel affect you
Just in time for the summer holidays, Germany has dropped its travel warnings on a number of key tourist hotspots around the world. Here's everything you need to know before booking that flight and packing your bags.
Published: 1 July 2021 16:44 CEST
Updated: 3 July 2021 09:30 CEST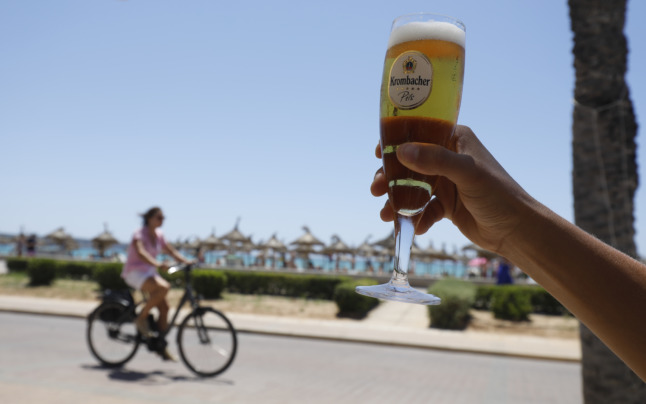 A tourist drinks a pint of German beer in Spain, where the travel ban has been lifted in a number of regions. Photo: picture alliance/dpa | Clara Margais
'Fantastic': Your verdict on Germany's €9 transport ticket
Germany is set to bring in a heavily reduced public transport ticket for three months this summer. Here's what our readers think about it.
Published: 19 May 2022 13:12 CEST