For members
EXPLAINED: How to get your digital Covid vaccine pass in Germany for EU travel
The EU digital Covid pass launched on July 1st and should make travel within the EU much smoother. How can you get it in Germany?
Published: 29 June 2021 17:04 CEST
Updated: 8 July 2021 07:27 CEST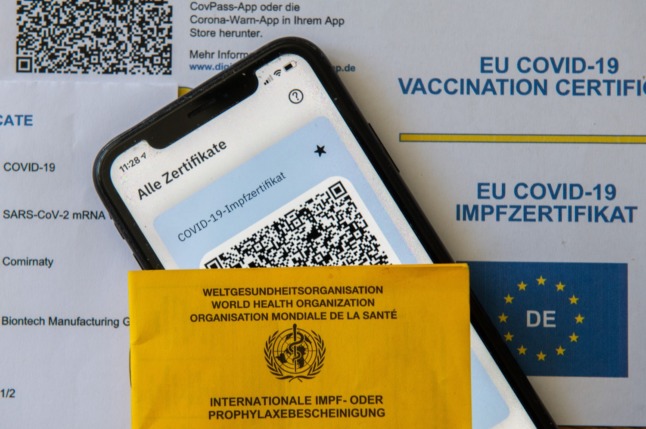 The EU Covid-19 certificate in Germany. Photo: picture alliance/dpa | Stefan Puchner
For members
EXPLAINED: How will Berlin's new €29 transport ticket work?
Germany's capital launched its follow-up to the €9 ticket on Tuesday, but the ticket will only be valid for those with subscriptions. Here's what you need to know.
Published: 27 September 2022 11:03 CEST