For members
EXPLAINED: How to get your digital Covid vaccine pass in Germany for EU travel
The EU digital Covid pass launched on July 1st and should make travel within the EU much smoother. How can you get it in Germany?
Published: 29 June 2021 17:04 CEST
Updated: 8 July 2021 07:27 CEST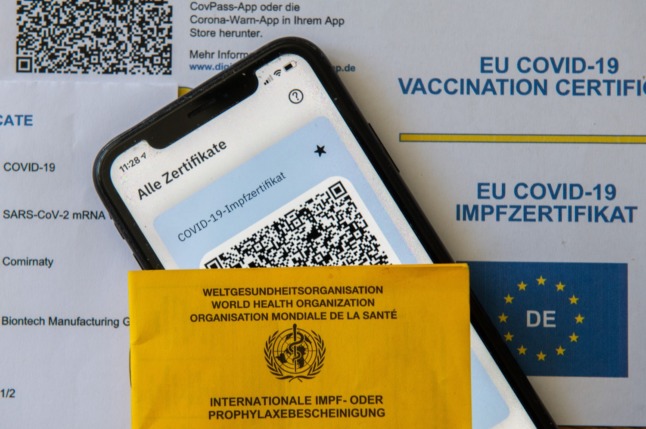 The EU Covid-19 certificate in Germany. Photo: picture alliance/dpa | Stefan Puchner
Who benefits from Germany's €9 public transport ticket offer?
With Germany set to roll out the €9 monthly transport ticket soon, we looked at how it could benefit you (or not) - whether you're a car owner, tourist or a day tripper.
Published: 18 May 2022 12:05 CEST