For members
How I got Germany's new digital CovPass with my US vaccination certificate
Germany has started rolling out its digital Covid health pass. What does it mean for people who were vaccinated in another country? Here's how The Local reader John Camp got on with his US vaccine certificate.
Published: 14 June 2021 16:45 CEST
Updated: 21 June 2021 13:04 CEST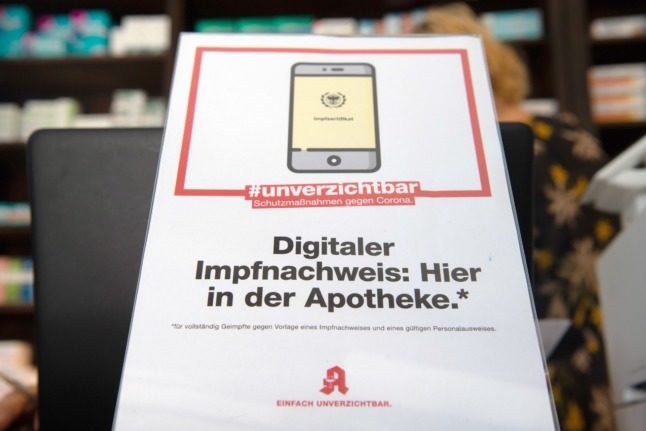 A sign in a Berlin pharmacy showing digital vaccine certificates are available. Photo: picture alliance/dpa/dpa-Zentralbild | Paul Zinken
Are people who've had the single J&J jab no longer fully vaccinated in Germany?
Germany's federal vaccine agency says that people who've had one dose of the Johnson & Johnson (J&J) vaccine should no longer be classed as being fully vaccinated.
Published: 18 January 2022 17:27 CET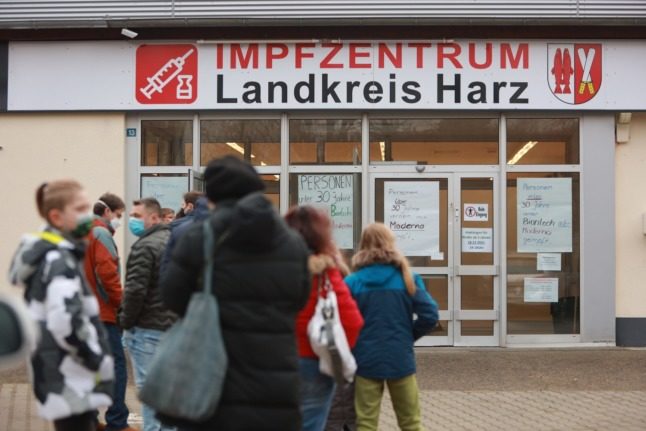 People queue for a vaccination in Quedlinburg, Saxony-Anhalt. Photo: picture alliance/dpa/dpa-Zentralbild | Matthias Bein