For members
Could Denglisch one day kill off German?
From being heard in coffee shops to popular TV programmes, "Denglisch" is being used more and more across the country. But is it threatening to kill off German? A linguist sheds light on the phenomenon.
Published: 29 June 2018 17:21 CEST
Updated: 19 March 2022 08:20 CET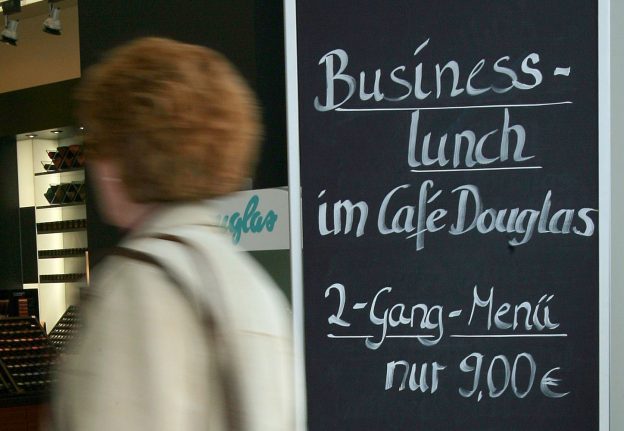 Denglisch was already in use in 2007 at a cafe in Frankfurt. Photo: DPA
For members
The best podcasts for learning and perfecting your German
Once you've learned the basics of German, listening to podcasts is one of the best ways of increasing vocabulary and speeding up comprehension. Here are some of the best podcasts out there for German learners.
Published: 19 August 2022 15:18 CEST