For members
EXPLAINED: Who is entitled to German citizenship by descent and how to apply for it
German citizenship law is based on the principle of descent, which means that a child automatically acquires the citizenship of a parent regardless of their place of birth. However, when you were born and whether your parents were married can affect this right.
Published: 12 September 2022 17:23 CEST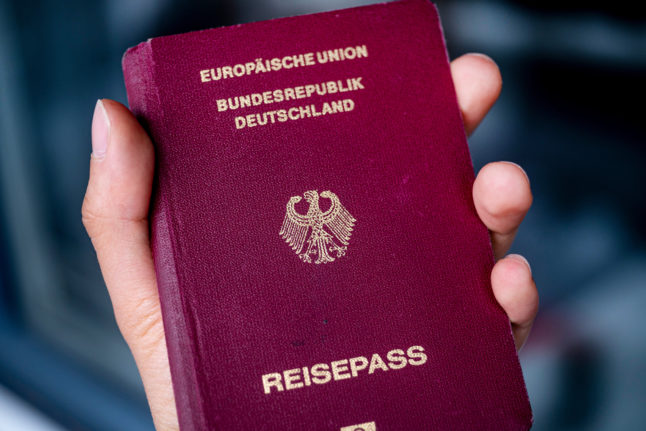 A man holds a German passport in his hand. Photo: picture alliance/dpa | Fabian Sommer
'Dangerous and wrong': German MPs clash over citizenship plans
In a heated debate in the Bundestag on Thursday, MPs traded blows over plans to liberalise Germany's tough citizenship laws, with both sides accusing each other of "dangerous" behaviour.
Published: 1 December 2022 17:46 CET