When September arrives, public transport users will have spent the entire summer enjoying unlimited monthly travel for the cost of a normal day ticket in most metropoles.
Despite recent polls suggesting that a good 85 percent of people want to see the €9 ticket – or a similar deal – continue, the offer is nonetheless due to expire in autumn.
Transport Minister Volker Wissing (FDP) has pledged to discuss a potential successor at the transport ministers' conference in October – but at least until then, customers may have to reckon with even higher prices for their regular tickets. 
In a survey of transport operators around Germany, DPA sought to find out how many were planning to increase the cost of their tariffs in the near future.
READ ALSO:
The results revealed that, in a number of districts around Germany, price increases were in the cards.
In some cases, significant tariff increases have already been decided, while in others the corresponding committee meetings were still pending.
In and around Stuttgart, for example, fares will rise by an average of 4.9 percent at the start of the new year, while in the greater Nuremberg area they will go up by three percent.
In the region covered by the Rhein-Main transport association, which includes Frankfurt and the surrounding area, a 3.9 percent increase was implemented in July.
Several of Germany's regional transport operators are due to meet in September and October to decide on future tariffs.
With the price of fuel and electricity – two major expenses for transport companies – both soaring in recent months, these additional costs are expected to have an impact on ticket prices around the country.
READ ALSO: How the Greens want to replace Germany's €9 ticket deal
The Berlin-Brandenburg transport association (VBB), for example, uses an index of fuel, electricity and consumer prices when deciding on future changes to tariffs.
However, a spokesperson for VBB told Spiegel that while the index was "included in considerations", it was not the sole criterion for price decisions.
This may explain why even in Stuttgart – where tariffs will go up by almost five percent – the price hikes still remain under the level of inflation.
A future €9 ticket?
In its survey, DPA also gauged opinions on a future cheap travel deal. It found that most transport operators were in favour of a new offer – as long as their costs are reimbursed with state funding.
"For the associations, the first priority in a possible successor arrangement is adequacy," the Rhein-Sieg transport association explained.
For Stuttgart's transport operator, additional state funding is necessary for maintaining stock and expanding the offer for consumers, even if regular tariffs remain in place.
"Currently, the transport companies are facing major financial problems in view of galloping energy prices," a spokesperson told DPA.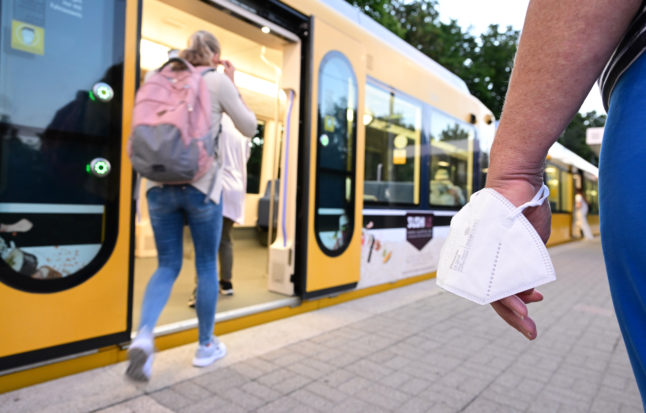 Passengers enter the U-Bahn train in Stuttgart. Photo: picture alliance/dpa | Bernd Weißbrod
Meanwhile, Munich's transport association believes that offers like the €9 ticket play a role in encouraging people to transition to public transport in the first place. However, only a good service can convince people to stay in the long-run.
"With the €9 ticket, we have regained the pre-Covid demand as quickly as probably no one expected," said Knut Ringat, managing director of the Rhein-Main transport association. "But the €9 ticket has also shown that more tracks and additional vehicles are needed so that more people can use public transport."
In autumn, a federal-state working group wants to present proposals on the future and financing of local public transport.
The Association of German Transport Companies has already proposed a permanent €69 monthly ticket that would apply to public transport nationwide. They estimates that this would cost the federal government around €2 billion a year.
READ ALSO: German transport operators float plans for €69 'Klimaticket'