For members
EXPLAINED: What are Germany's alternatives to Russian gas?
With the country facing an energy crisis this winter after Russia cut natural gas deliveries, we look at what alternatives Germany has and how clean they are.
Published: 16 August 2022 13:09 CEST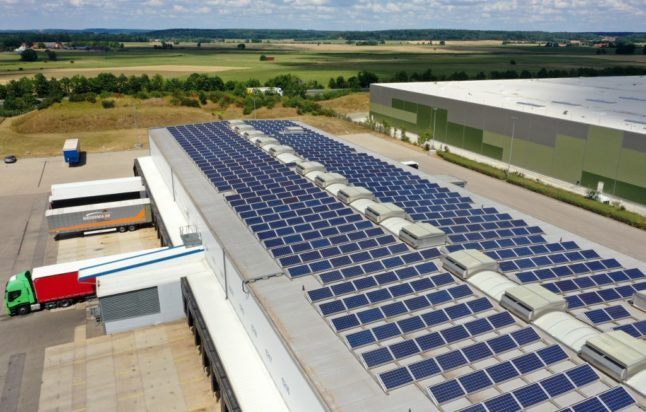 This aerial view taken with a drone shows solar panels on the roof of a logistics company's freight processing hall in Aurach, southern Germany. (Photo by Christof STACHE / AFP)
Germany to spend €200 billion to cap soaring energy costs
Germany is to ditch plans for a gas levy on consumers and introduce a gas price cap to curb soaring bills, Chancellor Olaf Scholz announced on Thursday.
Published: 29 September 2022 14:24 CEST