For members
EXPLAINED: How can Brits visit or move to Germany post-Brexit?
Many Brits may be considering spending time in Germany or even moving for work or to study. Here's a look at the rules.
Published: 3 August 2022 09:31 CEST
Updated: 7 August 2022 07:19 CEST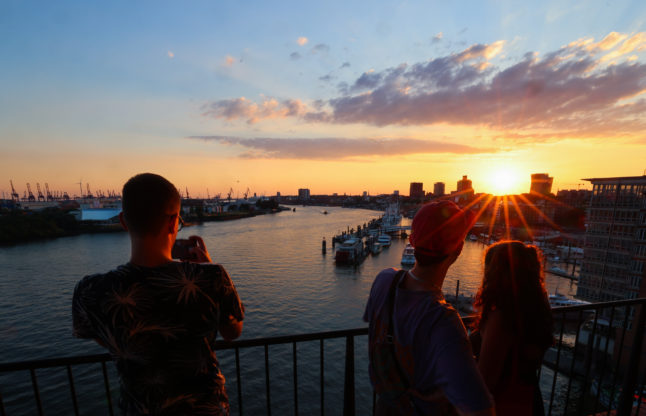 People enjoy the view on the Elbphilharmonie terrace in Hamburg. Photo: picture alliance/dpa | Christian Charisius
'Happy to work here': How refugees in Germany are easing labour shortage
As Germany struggles with a growing worker shortage, a new startup is matching immigrant job-seekers with companies. The Local visited a bakery in Berlin which has employed several foreigners, including refugees from Ukraine.
Published: 28 July 2022 10:41 CEST