For members
EXPLAINED: Germany's current Covid mask rules
The EU recently recommended that masks no longer be mandatory in air travel - but Germany is not changing those rules, at least for now. Here's what you should know about mask rules in Germany.
Published: 25 May 2022 11:58 CEST
Updated: 26 May 2022 09:36 CEST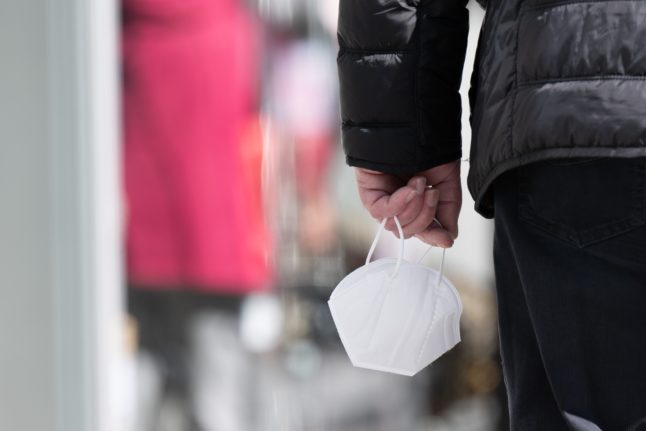 A man carries an FFP2 mask along a busy shopping street in Dresden. Photo: picture alliance/dpa | Sebastian Kahnert
How useful are Germany's Covid restrictions?
Protective measures such as wearing a mask correctly and lockdowns can be effective in the fight against Covid, an expert commission in Germany has found. But many questions remain unanswered.
Published: 1 July 2022 16:50 CEST